Welcome to the Earnhardt Chrysler Jeep Dodge Ram vehicle review library. As a dealer that proudly serves drivers all across the Gilbert, Mesa, and Tempe areas, we strive to help drivers every step of the way toward their next car. One of the ways that we help our drivers is by supplying them with these free Chrysler Jeep Dodge Ram reviews to help them learn more and make an informed decision toward their next car.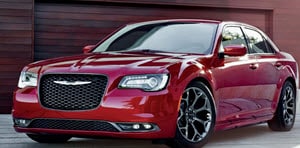 Our Vehicle Reviews
When you decide that it's time for a new car, it can be an exciting experience. However, it's always a good idea to get a little more information before blindly choosing your next set of wheels. That's why we have these vehicle reviews that are free for our drivers to use to help them figure out which vehicle is right for them and their needs. By learning about the vehicles that interest you the most, you can effectively decide which one is better suited toward you and your driving necessities.
2017 Reviews
How These Vehicle Reviews Can Help You
The time leading up to your vehicle purchase can be a stressful one because a new car is a major investment and you want to be sure that you're making the right decision. These vehicle reviews can help you make the right decision by showing you what your preferred vehicles feature. These reviews get detailed in what the vehicles offer in terms of their power and performance, interior space and features, style and design, and even safety features. By learning about these vehicles' features and abilities, you'll be able to determine which one meets your specific requirements.
Do I Need to Read These Vehicle Reviews? 
While these informative vehicle reviews can be helpful in providing you with important details that could help you choose your next car, they're not required to read. They're simply here as a resource for drivers who are trying to figure out their best bet toward their automotive future. However, if you're in the market for a new car, and you're not sure what you want, why not give some of these vehicle reviews a read? You'll learn a great deal about the different makes and models on our lot, and you may even find out about new features and technology that could end up altering your decision.
To get started on your research, simply look below and find the vehicles that interest you the most. Click, and learn all about what those vehicles offer so you can determine which one you'll ultimately test drive.
At Earnhardt Chrysler Jeep Dodge Ram, we're always happy to help drivers from the Gilbert, Mesa, and Tempe areas. After reading, start shopping for your new vehicle today!