Since 1951, Earnhardt Chrysler Jeep Dodge Ram has been committed to providing the best possible service to drivers all across the Gilbert, Mesa, and Tempe areas and beyond. We're happy to still be a family-owned and -operated business after all these years. But despite our collective years in the business, we still evolve with the times to continue providing the best and most convenient experience for our drivers.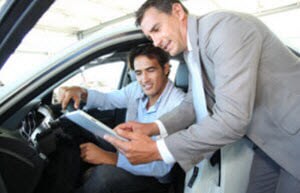 Getting Your New or Used Chrysler, Jeep, Dodge, or Ram
At Earnhardt Chrysler Jeep Dodge Ram, we know that the customer comes first. Our goal is to create a relaxing environment where you can have fun and enjoy yourself while finding your next car. It's the way the car buying experience should be! We'll gladly show you around, answer questions, and even get to know you a little bit so we can make suggestions and recommendations that aren't way out of left field. We want you to have fun exploring our lot and checking out the latest models.
Expertise in Customer Service
We're not just tooting our own horns when we say that we're customer service experts. We're a part of the community, and we try to do our best by it. But as a business that's serving the Gilbert, Mesa, and Tempe areas, we're proud to be partnered with the Better Business Bureau, the Arizona Automobile Dealers Association, Kelley Blue Book, and Edmunds.com, as well as the Chrysler Dealers Association, Jeep Dealers Association, and Dodge Dealers Association. Through our partnerships and associations, we aim to provide the best service around.
Vast & Versatile Inventory
We're happy to have a wide variety of vehicles for our drivers to choose from. Our extensive inventory is filled with the latest Chrysler, Jeep, Dodge, and Ram models ranging from different body styles and trims. Of course, it can be pretty tricky navigating through an inventory like ours, so that's why we try to make things a little easier by providing helpful information to our drivers in the form of vehicle reviews and comparisons that are available on our website for free. A lot of our drivers find these free research materials very useful when they're trying to determine their next car.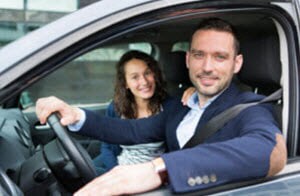 Expert Maintenance at Your Service
We want you to know that whenever your vehicle needs some professional attention, our team of technicians at Earnhardt Chrysler Jeep Dodge Ram is here to help. Our state-of-the-art facilities are loaded with the latest automotive tools and technology that can help us determine the best course of action regarding any issue facing your vehicle with long-lasting results. Our technicians are skilled and knowledgeable at all forms of automotive maintenance, whether it's a quick oil change, or a lengthy and complex repair. When you come into Earnhardt Chrysler Jeep Dodge Ram for service, you and your car are in great hands.
Earnhardt Chrysler Jeep Dodge Ram is located at 1521 East Drivers Way in Gilbert, AZ. Stop in, say hi, and see what we can do for you!