2016 Dodge  Durango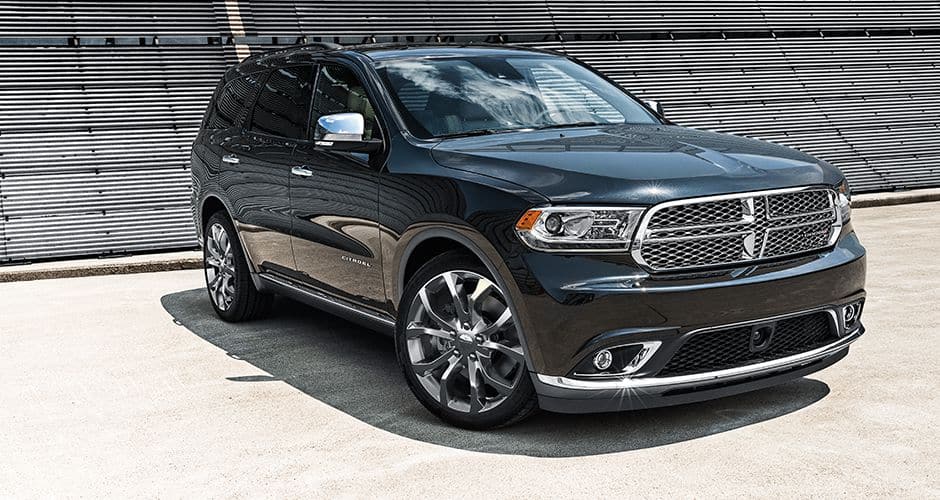 Inventory
Get Financing
Service
Find Parts
Contact Us
New 2016 Dodge  Durango  at Earnhardt Chrysler Jeep Dodge Ram for Gilbert, AZ
The year of 2016 brings a new Dodge Durango vehicle model. The features of the new model include: better wheels equipped with better traction, interior technology advancements, and a variety of new exterior upgrades. To make for a more confident and smooth driving experience there are several technology pieces on the outside and inside of the vehicle that help maintain a positive ride. The Dodge Durango has the capability to impressively tow heavy amounts behind it while driving.  Even when towing big items buyers can still expect a quiet and relaxing drive. The exterior bodywork of the Dodge Durango is very distinctive with bold design lines. For the 2016 year the Dodge brand added a Sport driving mode option to the Durango. The Sport mode was built in so that drivers can have a quicker response time when stopping or turning. Due to its fast response times, this is also a safety feature of the Dodge Durango.  In addition, the steering and shifting capabilities when the driver uses Sport mode works greatly in all weather conditions and is very impressive.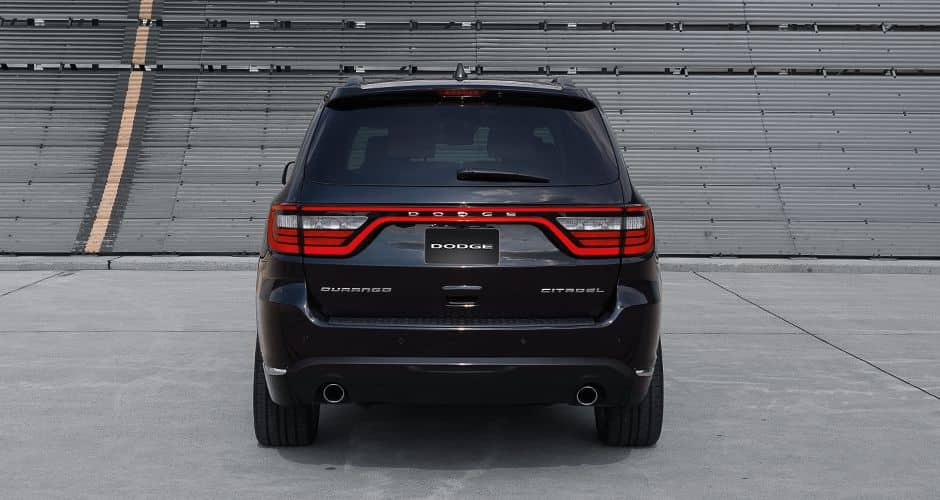 Under the Durango 's Hood
On the new Dodge Durango model there is a 3.6-liter Pentastar V-6 engine. The impressive engine was bult to go up to 295 hp with 260 lb.-ft. of torque. Towing up to 6,200 pounds, The 2016 Dodge Durango is the perfect vehicle to own if the buyer travels and does a lot of outdoor activities. When the gas tank is filled, the Dodge Durango can drive a total of 600 miles in distance. Another engine option for the 2016 Dodge Durango (other than the 3.6-liter) is the 5.7-liter HEMI V-8 engine using up to 360 hp with 390 lb.-ft. of torque. The 5.7-liter can tow an impressive 7,400 pounds.The choice to drive with all-wheel drive (AWD) or rear-wheel drive (RWD) on the Dodge Durango is appealing to buyers. Both AWD and RWD give the driver a completely different driving experience. Most buyers pick which one they want to use depending on their driving style and where they will be traveling.  With this option, buyers get to be a part of customizing their very own vehicle! There is an eight speed automatic transmission that comes standard with the new Dodge Durango. In addition, there is rotary shifter and mounted steering wheel paddle shifters offered for buyers.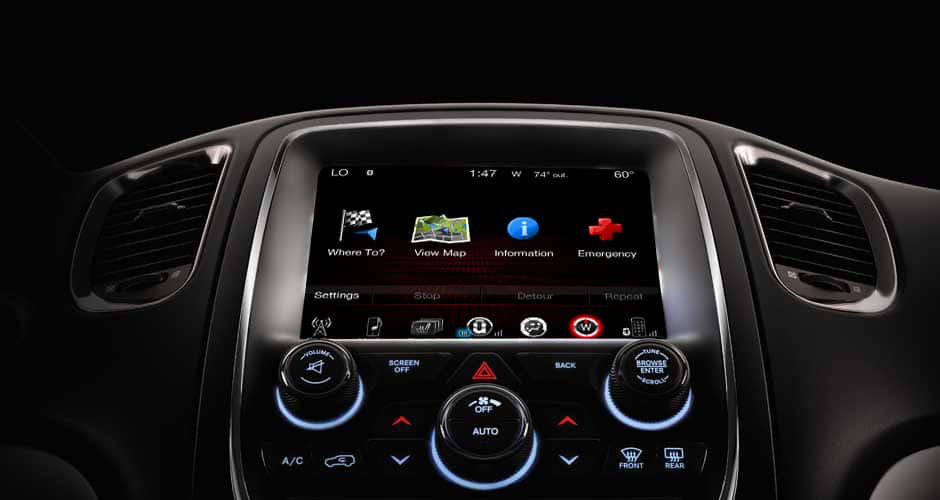 Design of Dodge  Durango
The various trim models offered for the new Dodge Durango model are SXT, Limited, R/T and Citadel. The exterior colors for the model include: red, brownstone, brown, ivory, silver, white, black, granite, steel and blue.With the exterior of the vehicle being portrayed as muscular and athletic there are many other exciting features the Dodge Durango offers. The features are: Uconnect system, various seating configurations, Blu-ray player and a spacious cargo bin. A great thing about this vehicle is how it can fit seven passengers in it, great for big families! 
Do you have information about other models?
Yes! Click for more info
What are the different trim models?
SXT, Limited, R/T and Citadel
What does the Sport driving mode do?
Quicker response time when stopping or turning
Conclusions
Security features for the Dodge Durango include: traction control, trailer-sway control, forward collision, cruise control, Uconnect, blind-spot and rear cross path assistance, head restraints, side-curtain air bags etc.
Read Our Other Reviews
2016 Dodge Challenger
2016 Dodge Charger
2016 Dodge Dart